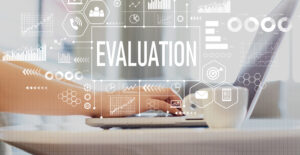 The following scenario has become all too familiar.  Businesses come to realize the inefficiencies, inaccuracies and audit failures tied to managing incentive compensation with spreadsheets.  In an effort to improve and bring meaningful transparency to the process, organizations decide to purchase an automated Sales Performance Management (SPM) solution to address these deficiencies.  Months of effort, cost overruns and increasing frustration eventually end with a solution being implemented.  Months, weeks, or even days later, however, the users determine that the solution doesn't support their incentive models and sales operations.
Time and money can't be recovered.  The system is either too rigid to adapt to business needs, or it is prohibitively costly to make the required modifications.  Some companies choose to swallow their mistake and return to using spreadsheets; others elect to work within the system limitations and accept the strategic consequences of doing so.
I recently spoke with a director of international sales at a well-known international company.  He had requested that we present him with a demo of Glocent as part of his SPM system evaluation.  After a brief introduction to Glocent's incentive compensation management philosophy, the director stopped us and suggested that he show us the current SPM system his organization used.  It was accessed through an internal portal, so it was not readily clear which system we were seeing.  After showing us a few of the user screens, we moved into the SPM system's report module.
The director stepped us through all the information contained in one of the reports.  Having built and installed sales performance or incentive compensation management systems for twenty-five years, what I saw was quite familiar.  The report appeared well organized, beautifully color coded and populated with considerable data.  My first impression was rather positive, which led me to wonder why this busy executive was taking time to talk to us.  Afterall, his company recently spent a lot of money on its new SPM system.
The director eventually stopped talking, creating an uncomfortable pause.  I broke the silence by asking the director why he wanted to see Glocent, when he was already using what appeared to be a fully functioning system.  He responded with a raised voice, "Do you want to know why I asked to see your system?  You really want to know why I took the time to meet with you?  I will tell you why.  It's all garbage!"  His reaction took me by surprise.  I didn't understand how he could consider what I was seeing to be garbage.
I responded, "I'm sorry.  I don't understand."  The director then declared with clear disdain, "This is what was sold to us, and, at the time, we were impressed.  What we weren't told is that the thing can't handle our data.  The report is useless!"  Now I understood.  Once again, this company was distracted by the shiny objects during the sales process.  The director then related a story to which other software purchasers can often relate.
The company needed to update its compensation management processes.  It sought real transparency, improved accuracy and the flexibility to adapt to changing market and sales strategies.  It evaluated several third-party SPM solutions.  It reviewed the familiar product evaluations, specifically taking note of the anointed market leaders.  The demos seemed to cover all of the company's concerns.  Looking back, however, the director remembered that less time was spent explaining how the systems would meet the company's identified objectives, and more time on the superficial "bells and whistles" the systems offered.  When the time arrived for the new "solution" to go live, it was greeted with fanfare and anticipation.  Unfortunately, it took less than two months for the users to begin complaining that the expected information was not being provided in a meaningful and timely fashion.  The director ultimately determined that the data needed to track critical sales activity was not available within the system.
When concerns were raised, the vendor offered to make additional modifications, which later proved to be hard coded.  As the cycle of frustration and hard-coded changes seemed to continue without end, the business ultimately realized that too much money had been spent on the SPM system customization, and the sales organization had to make due with what it had.  As our discussions continued over the next several weeks, the level of aggravation continued to intensify, and people began leaving the company.  Even key decision makers, who were considering replacing the existing system, moved on to other opportunities.
That begs the question, will that company ever know the full cost of being distracted by the shiny objects in the system?  The desired improvements were not achieved.  Morale decreased and people left.  The organization, which hoped to pursue expanding sales horizons, was left feeling handcuffed by the very solution that was expected to make that possible.
So, how can you avoid similar pitfalls?  First, don't be distracted by strategically placed shiny objects (bells and whistles) that don't solve your specific incentive management problems and meet future sales objectives.  If you want to achieve transparency into your incentive management process, support needed complexity, and enjoy strategic flexibility, don't become drawn into discussions that don't address those capabilities.  If you need to commission sales transactions that involve dozens, if not hundreds of variables, then don't spend time on forecasting tools.  If your transactional pricing involves dependencies, or mutually exclusive product considerations, don't become distracted by funnel analyses.  If you leverage complex commissions that are not simply product or revenue-centric, but can be a hybrid of both, which is more important: quantifiable or subjective data?
Glocent's (http://Glocent.com) robust design allows one of our clients to commission every sale uniquely.  Each transaction is evaluated by sales rep type, product codes (or a combination of several), package discounts, flat versus percentage commissions, and even historical account records.  Simple revenue or product-centric sales plans could never support its complex sales model.
Finally, if you question a system's ability to support your incentive, organizational or account structures, request a proof of concept as part of your evaluation.  There are approaches that can make that beneficial for both the vendor and the purchaser.  It's better to spend some money to confirm a system's capabilities, rather than purchase one blindly, and fall victim to some shiny objects.